I had my second annual vegan Thanksgiving dinner on Wednesday night and was fortunate enough to have several good friends willing to eat nothing but animal-free food washed down with a bit of alcohol. My birthday was on Thanksgiving day so this dinner also doubled as a birthday party for me. Thanks to everyone who came and pretended to love the tofurkey as much as real turkey!
Robert and I headed to south-central Utah early Friday morning to spend some time exploring new territory. Last year we had a great (but cold) time celebrating Thanksgiving in the Moab area. This year we focused on the southeast edge of the San Rafael Swell just north of Hanksville.
Our first stop was the oh-so-quaint town of Hanksville for supplies. I love this small town. The "super"market still has price tags on food instead of scanning barcodes. The Hollow Mountain gas station (it's actually inside a mountain) is the hub of local activity. It snowed the night before our arrival and all the beautiful red rock had a dusting of snow on top.
After getting supplies, we headed north to Goblin Valley State Park. This is a valley full of odd shaped sandstone figures. Everyone turns into a kid in this rock playground.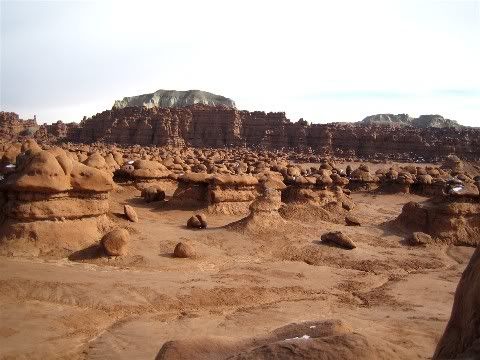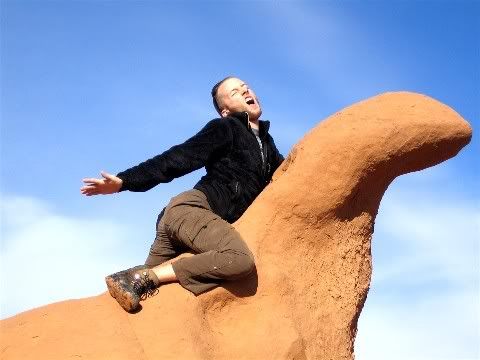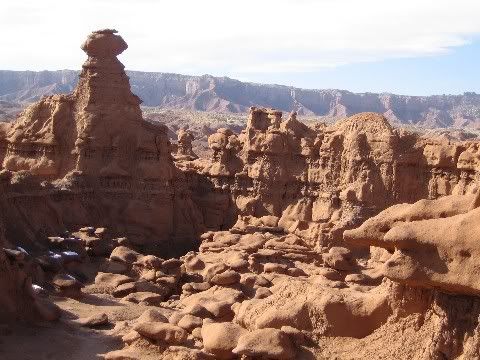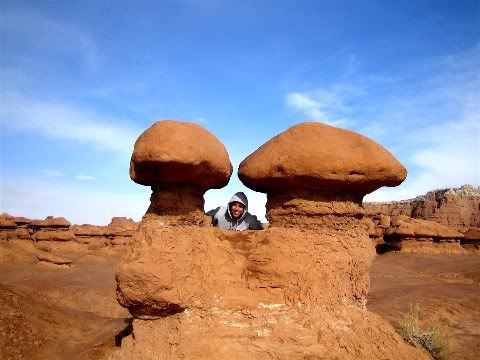 We set up our base camp in Goblin Valley for Friday and Saturday night. It got down to about 10 degrees F but this year we had the right gear for cold weather. We spent the evenings by the campfire and playing in the Valley of the Goblins in the light of the full moon.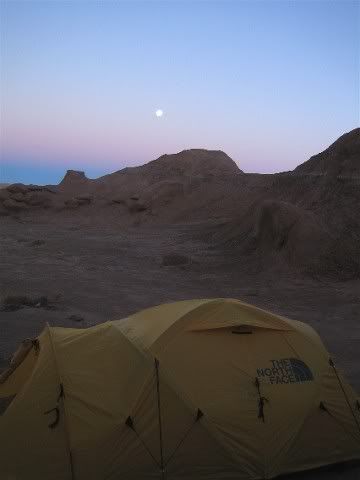 On Saturday we drove across the desert east of Highway 24 to Horseshoe Canyon. The 30 mile dirt road took us to the trailhead of Horseshoe Canyon, a detached portion of Canyonlands National Park. From there, we hiked down into the canyon to view the rock art painted by the Archaic People that lived in the canyon from around 2000 B.C. to 500 A.D. It's an amazing feeling to stand next to art created thousands of years ago.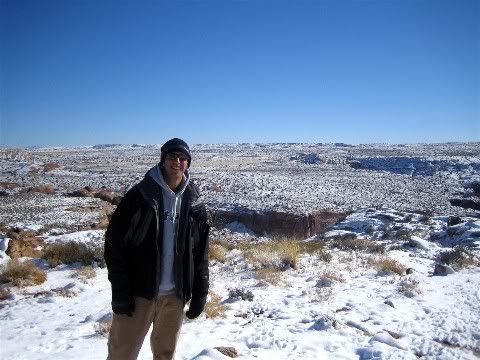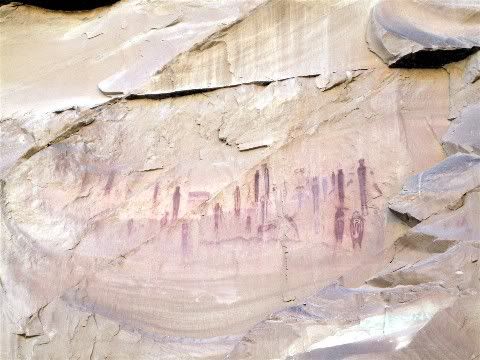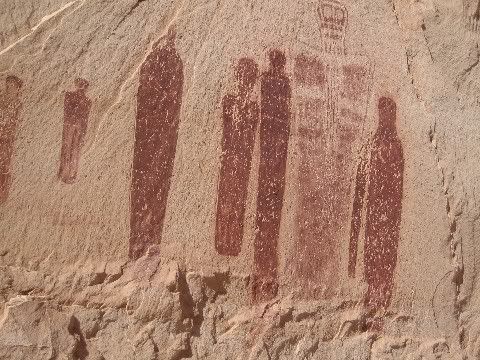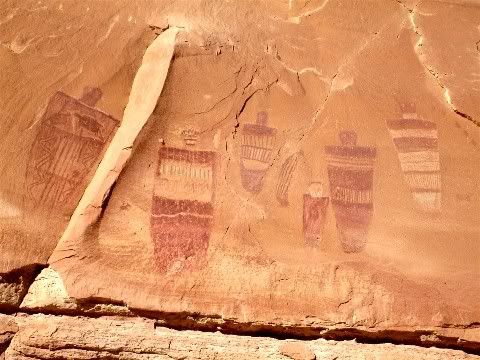 We even got to see dinosaur tracks petrified into the rock along the trail in Horseshoe Canyon.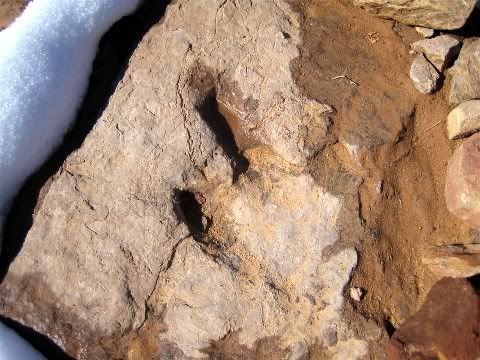 On the drive back to our campsite, the full moon was rising along the eastern horizon.
On Sunday we hiked into Little Wildhorse Canyon and Bell Canyon, two narrow slot canyons on the edge of the San Rafael Swell. Some spots in these canyons were so narrow that you couldn't even turn around.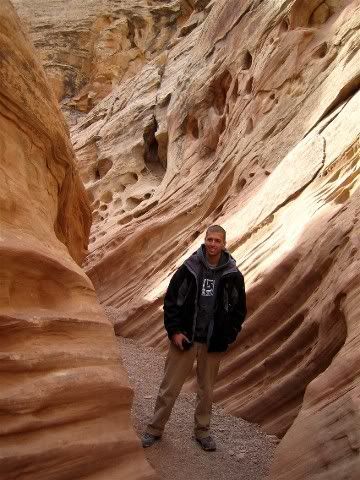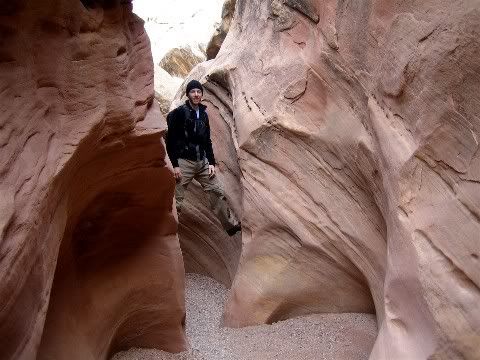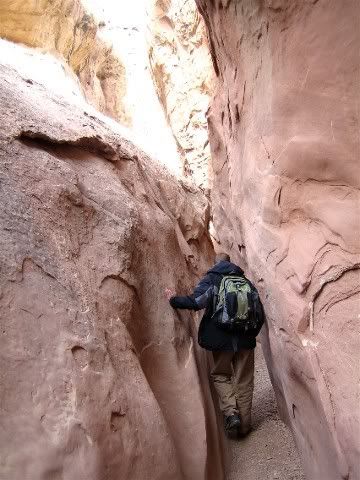 The San Rafael Swell is definitely worth further exploration - lots of solitude and apparently lots of great hikes.