Rob's sister Rachel came out to Salt Lake for a visit at the end of February. We had originally planned to head down to northwest New Mexico to check out some Ancestral Puebloan (aka Anasazi) ruins around Chaco Canyon. The weather, however, was not ideal for any outdoor adventures in the places we had planned to visit. We decided that the area around Las Vegas would have the best weather for camping and Rob got some tips from a former REI coworker about places to visit in that area. I had just been to Las Vegas and Snow Canyon with Jake the weekend before so I wasn't totally thrilled about the idea of more Las Vegas (see previous blog) but I was definitely up for more camping. I knew any Las Vegas time would be limited.
We left early Friday morning and headed towards Valley of Fire State Park in Nevada. The ride down was interesting as the storm made for some unusual cloud formations along with bursts of rain and snow.
stormy weather along I-15
into the Virgin River Gorge, Arizona
Valley of Fire State Park was beautiful but a little too tourist friendly. Many of the sights were within short hiking distance of a parking lot. It seemed like the park caters to people from Las Vegas who want to enjoy the outdoors without having to do any work. In any case, it was still worth the visit and the scenery was amazing. There was a lot of red rock that looked similar to Entrada sandstone Moab but there was a greater mix of other colors as well. The texture of the rock was also different from Southern Utah. It had a more fragile, eroded texture. We set up camp for two nights which gave us plenty of time to explore the area. The weather was OK but not as nice as the weekend before with Jake. It rained both nights but the days were dry and mild. It was so nice to read my book inside the tent at night and listen to the rain.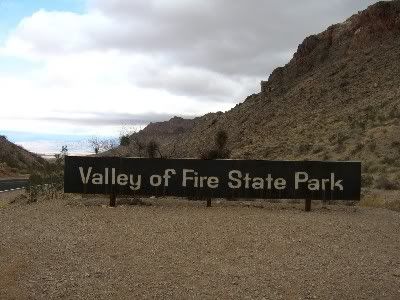 at the entrance
me setting up our tent
check out the rainbow near our campsite
valley of fire
the movie Star Trek Generations was filmed nearby!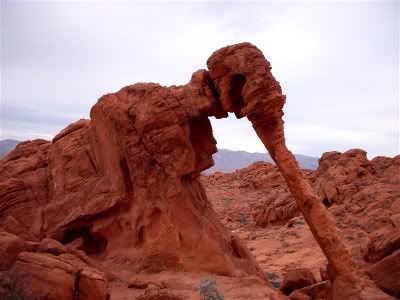 Elephant Rock
me hanging out near the campsite
i love sun
morning view from our campsite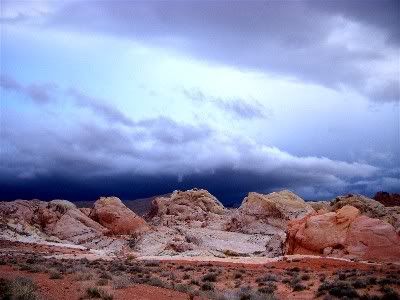 another storm approaching
On Saturday we took a brief drive through Las Vegas since Rachel had never been there. I didn't get out of the car. Too soon.
Luxor Hotel - Las Vegas
After the drive through the Strip (which, by the way, did not make me want to kill myself .. everyone is still passed out in Las Vegas at 8am) we headed to Red Rock Canyon National Recreation Area. It's just west of Las Vegas - the houses practically go up to the park boundary. It's a popular place for rock climbing and there are a ton of great hikes. Unfortunately there were also a ton of cars and people, but it seemed like the hiking trails were fairly quiet.
Rachel and Rob in Red Rock Canyon
me at La Madre Spring in Red Rock Canyon
On Sunday we had planned to do some small hikes in the Kolob Canyon area of Zion National Park but the storm had washed out part of the road. Since we had some extra time I decided to take Rob and Rachel to the Petroglyphs at Parowan Gap that Tim showed John and me last year.
Parowan Gap Petroglyphs